Do not forget…
Here's what you absolutely must remember to have at your wedding!
It all starts with an English tradition and is based on a phrase from the Victorian era: "Something old, something new. Something borrowed, something blue. And a silver sixpence in your shoes".
Each accessory has its own meaning and represents something important, especially on an emotional level. In recent years, in Italy, the sixpence coin in the shoe has been replaced by 'something given away'.
For your big day, do not forget…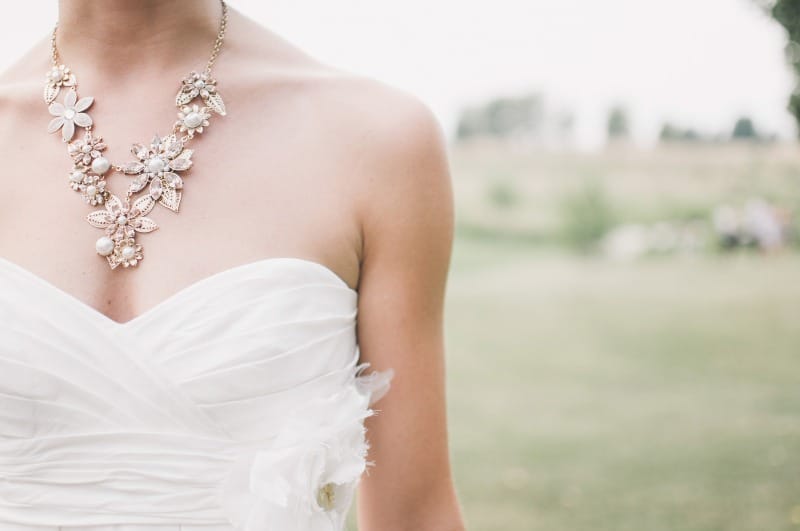 SOMETHING OLD
To give importance to the link with the past and thus to the values handed down by the family of origin
Any ideas? Wear a necklace from your grandmother, the veil you married your mother with, the wedding dress that has been handed down from generation to generation or sew a button from an old dress that belonged to a relative with whom you have a deep connection into your wedding dress.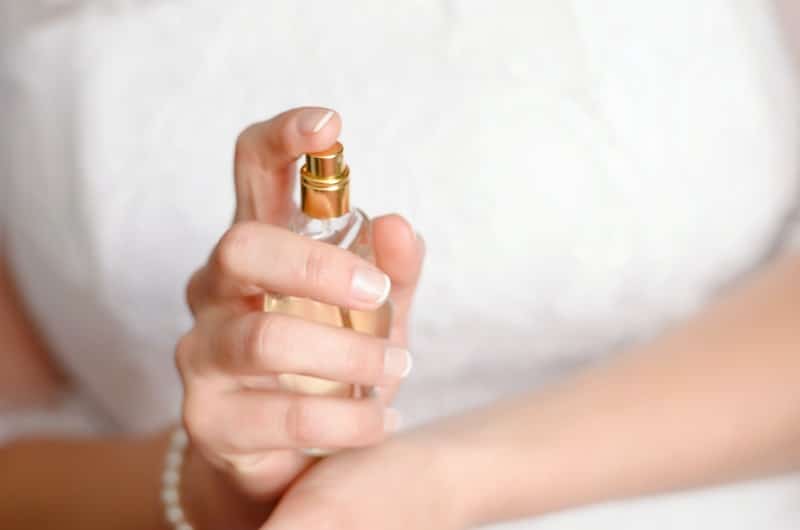 SOMETHING NEW
As a symbol of hope and optimism for the new life that is beginning.
Any ideas? In most cases it is the wedding dress itself, but it can also be a lipstick, an accessory, a piece of jewellery or a particular perfume.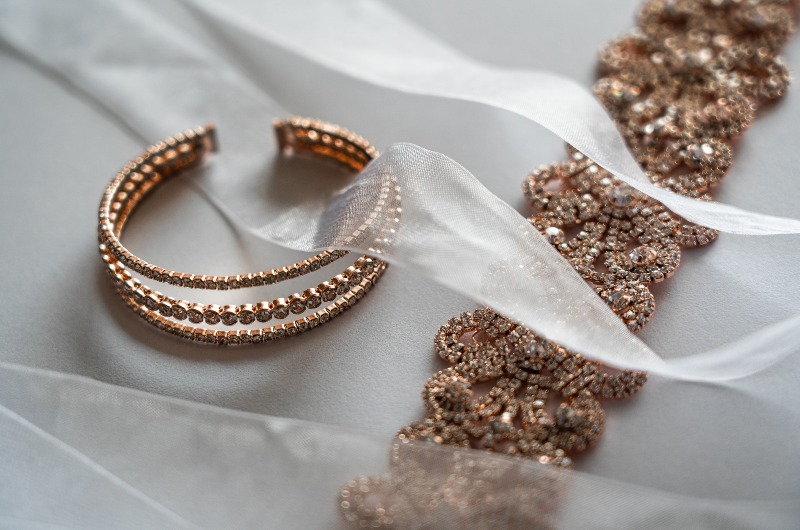 SOMETHING BORROWED
Choosing to borrow something from a happy couple as if to attract some of their happiness to oneself was a custom of the past. Today, however, it is the friends who willingly give something truly personal to the bride as a sign of love.
Any ideas? An accessory, the wedding dress or a piece of jewellery.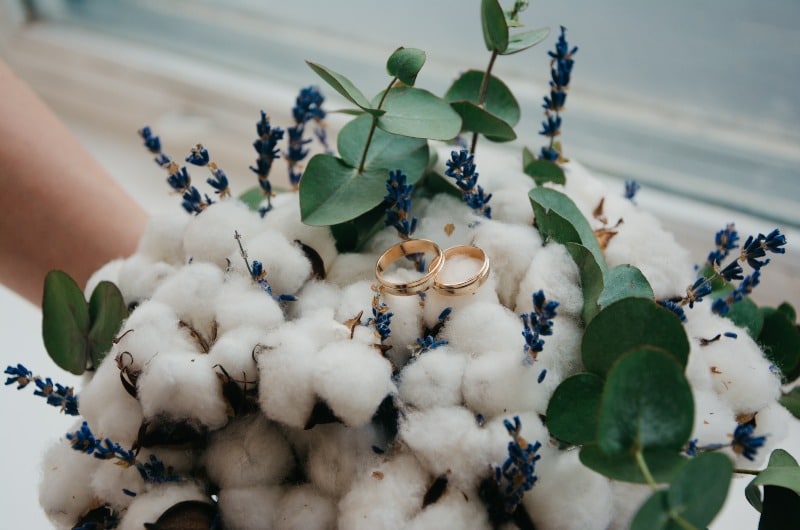 SOMETHING BLUE
The choice of the colour blue over all other colours is linked to its symbolism as it carries the meaning of purity, fidelity and love.
Any ideas? A ribbon sewn into the wedding dress, a garter in a shade, a sapphire, jewellery in the colour of sea water or a pair of shoes to stand out from all the others.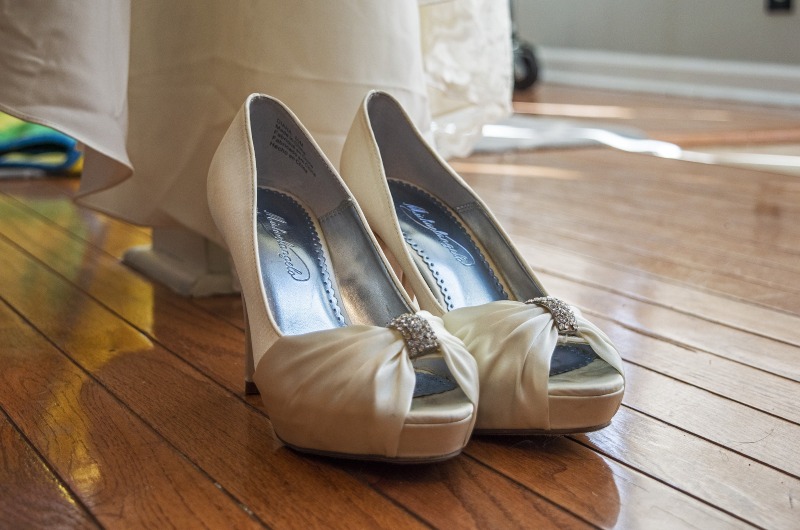 A COIN IN THE SHOE
Thoughts turn to the economic prosperity of the new family being formed.
Any ideas? Place the coin inside the bride's left shoe or sew it inside the dress. If you can't find the sixpence, you can easily replace it with a one-cent coin.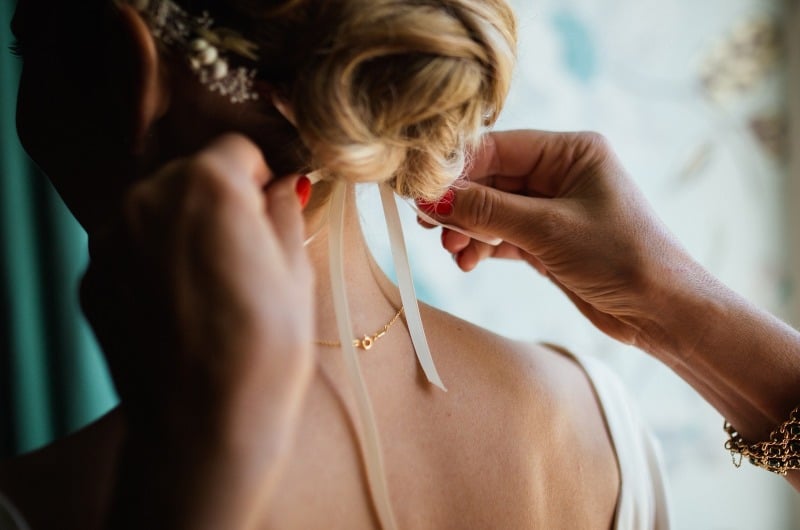 SOMETHING GIVEN AS A PRESENT
In Italy, a small gift from a person who has a strong connection with the bride is preferred to a coin.
Any ideas? A pair of earrings from the mother-in-law, a garter from friends, underwear or a hair accessory.
Would you like this information in paper format?
Leave us your email and, once you click on the send button, you will immediately get the downloadable and printable pdf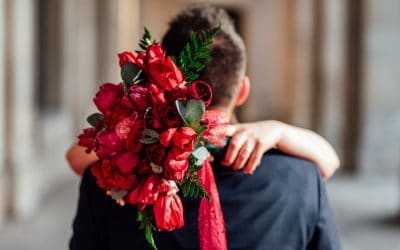 The countdown to the most beautiful day! Here are all the advice you need to organise your wedding in the best possible way and without stressThe big day is coming up and if emotions are running high, the preparation of the wedding becomes much more challenging. But...