Gaiole in Chianti
A market town for castles and surrounding areas
Gaiole in Chianti in the past was a city busy with local traffic, but after the end of the conflicts between Florence and Siena, it turned more towards agriculture, strengthening its position as a market town.
Thinking about this reality cannot fail to come to mind the powerful Ricasoli family that represented a kind of guideline in the growth and importance of the Chianti area and its flagship product namely wine. It's possible to trace their bloodline back to the Firidolfi family, which then changed its name to Ricasoli.The constant rivalry between Florence and Siena made their many castles very vulnerable, which over the years have managed to be handed down and now adorn the vast landscape.
Gaiole in Chianti offers a panoramic preview of what were the battles for the conquest of local power, which dominated these lands for over one hundred years: from the Medici family to that of the Ricasoli, from the Guelphs to the Ghibellines and the continuous wars for the territorial supremacy between Florence and Siena. It was precisely these continuous conflicts that stimulated the construction of the fortified villages and castles with their numerous watchtowers that today we can all visit in the surrounding area, many of which have been transformed into beautiful accommodations for stays in Chianti.
But how did the winemaking tradition of Gaiole that led to the production of the famous Chianti Classico come about? Gaiole boasts of the largest winery in the Chianti Classico area: Brolio Castle, the same castle where Baron Bettino Ricasoli invented the Chianti formula in 1872. Excellent wines that vary according to the composition of the soil, the intensity of the sun and the rain.
Chianti, and in particular Gaiole, has been able to transform cycling into a cultural event. This is Eroica, now a cult event for the land of Chianti. It generally takes place on the first Sunday of October in conjunction with the traditional rite of harvesting.
Why should you visit Gaiole in Chianti
The Eroica was born in this small village
The Strada dei Castelli originated in Gaiole
there are many examples of religious architecture, such as parish churches and abbeys
Continue with the discovery of Chianti…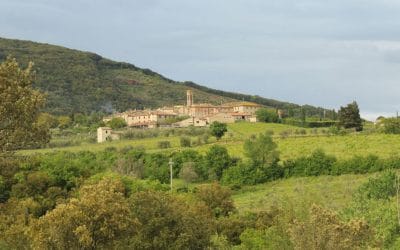 Villa a Sesta A village of ancient origins and a thousand suggestionsIn the heart of the Chianti countryside, in a landscape where art, history and nature coexist, you come across a country of ancient origins and a thousand suggestions. Villa a Sesta is the typical...