Villa a Sesta
A village of ancient origins and a thousand suggestions
In the heart of the Chianti countryside, in a landscape where art, history and nature coexist, you come across a country of ancient origins and a thousand suggestions. Villa a Sesta is the typical and picturesque Chianti village in the municipality of Castelnuovo Berardenga located along the provincial road that leads to Brolio.
The Church of Santa Maria a Villa a Sesta has been remembered since the 8th century as a suffragan of the Pieve di San Felice. The current building, however, is the result of a complete rebuilding and subsequent transformations dating back to the 19th century. On the side altars, contained within the relevant chapels, there are the wooden statue of the Madonna col Bambino, attributed to Jacopo della Quercia, and the painting of Santa Caterina, of the 18th century.
Walking along the streets of the village it is easy to get to the final part of the village Villa a Sesta which allows you to enjoy a 360° panoramic view of Chianti and Siena. That's where we are!
Continue with the discovery of Chianti…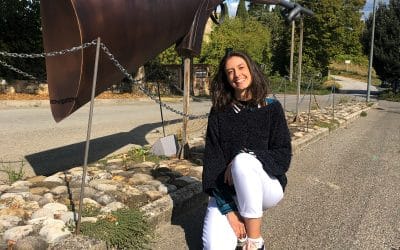 Pievasciata A combination of nature and artPievasciata is a small village located in the municipality of Castelnuovo Berardenga, in the province of Siena. The village was born with the foundation of the parish church in the 10th century, dedicated to Santa Maria ad...