Torri
A village with a medieval appearance
Entering the ancient village of Torri, one is surprised by the medieval atmosphere that reigns there and by the suggestive corners of the small squares and courtyards.
The village is a hamlet of the municipality of Sovicille, located near the Merse river and reached by a winding avenue lined with cypress trees. An arched doorway in the stone walls leads to a square with the old bakery that was used to make bread for the whole community, from which picturesque little streets lead to the other doorway, which no longer exists.
The ancient village of Torri, which grew within an oval wall more than 20 metres high, developed around the Torri monastery dedicated to the Holy Trinity and later to St Mustiola.
The monastery of Santa Mustiola, probably founded in the mid-11th century, was very influential during the 13th century because it exercised a constant mediating role between the local lords and Siena. Recognition of its importance was enshrined in a decision in 1245, when the municipality took the monks under its protection and they undertook to build the mills on the Merse river.
The abbey is currently used as a villa-farm.
Continue with the discovery of Chianti…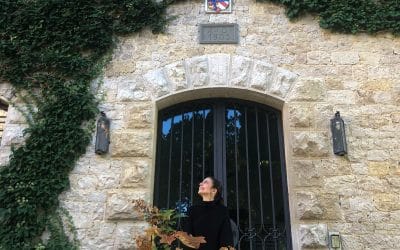 Parish Church of San Polo in Rosso Its forms are reminiscent of a strange union between the sacred and the militaryOf great artistic interest is the parish church of San Polo in Rosso, already mentioned before the year 1000 as property of the Firidolfi family, later...