Romanesque parish church of San Giusto in Salcio
Sober, but imposing with the grey/soft colour of the stone
The parish church of San Giusto in Salcio is an ancient Catholic church among the oldest in Chianti and belongs to the diocese of Fiesole.
Continue with the discovery of Chianti…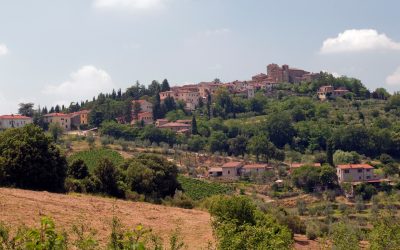 Panzano in Chianti Living in another eraThe Via Chiantigiana is one of the most seductive streets of Chianti Classico. It winds through rolling hills, villages, castles and wineries where you can taste the famous DOC wine. Panzano in Chianti is a quiet holiday resort...