Castle of Meleto
The true 18th century taste in Gaiole in Chianti
The Castle of Meleto stands majestically in the enchanting landscape of Gaiole in Chianti, at the end of a pleasant avenue lined with cypresses and junipers. The structure stands in the middle of fields and vineyards, not far from the border line between the ancient Republics of Siena and Florence.
The Ricasoli family, over the centuries, has expanded and embellished the structure: today the castle preserves on the one hand the massive fifteenth-century fortifications, with the imposing cylindrical tower built to escape the artillery, on the other the graceful grace of the noble villa, with its furnished and decorated rooms and an incomparable eighteenth-century theater.
The lands of Castello di Meleto extend around the castle for about one thousand hectares: one hundred and sixty of them are dedicated to the cultivation of vines. In recent years particular attention has been paid to the study of the soils most suited to viticulture, distinguishing five farm units, each with its own particular characteristics: Meleto, San Piero, Casi, Poggiarso and Moci.
Continue with the discovery of Chianti…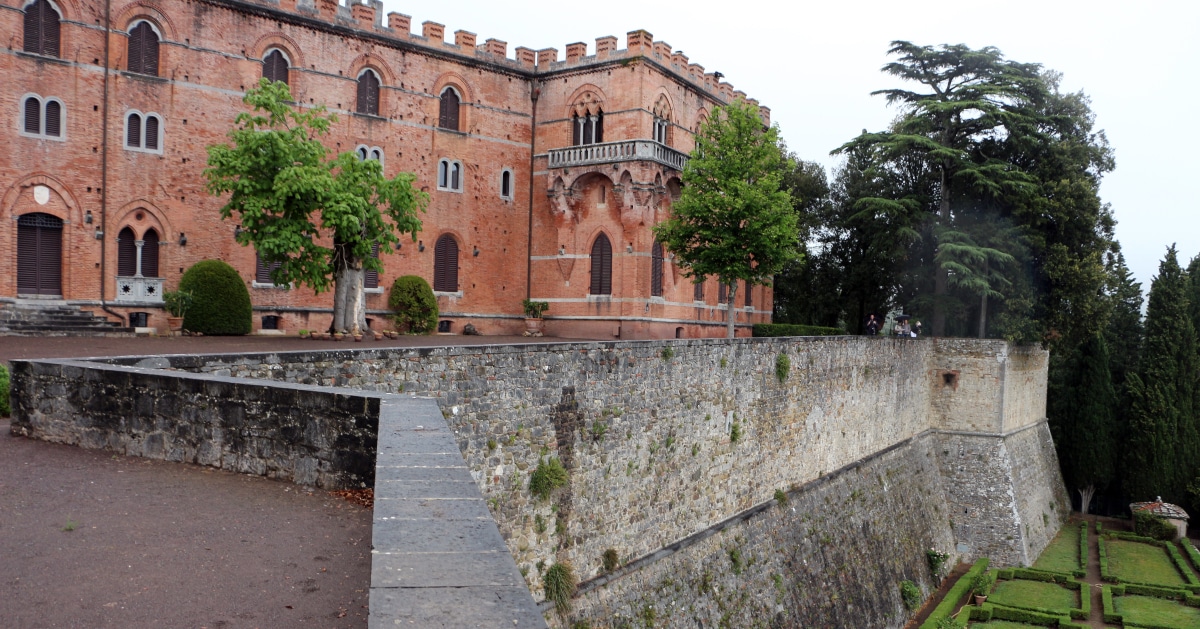 Brolio Castle Among thousands of colors and shades, soft hills, velvety valleys and thick woodsThe Brolio Castle belongs to the Ricasoli family since 1141. Over the centuries, it has suffered destruction in numerous battles of which it still bears the signs. The...