Cacchiano Castle
In the southern part of Chianti, surrounded by hectares of olive groves and vineyards
The Cacchiano Castle was founded in the 10th century by the Ricasoli family. For more than a thousand years, the Ricasoli family, whose prestigious feudal nobility of Lombard origin dates back to the time of Charlemagne, have owned it.
The origins of the castle date back to Roman times, as evidenced by the existence of numerous archaeological finds of particular importance found in the area.
Throughout the Middle Ages, the Cacchiano Castle, located in the Florentine territory, played as a fortress, together with the nearby Castello di Brolio, also owned by Ricasoli, a central role in the defense of the territory from the assaults conducted by the Sienese and their allies and, later, by the Aragonese.
The castle was then transformed into a villa-farm, with an agricultural vocation. Over the centuries, the original medieval-Renaissance circuit of walls has been expanded with the construction of some buildings and a small church that give the Cacchiano Castle its present appearance of an imposing fortified Castle-Village.
Continue with the discovery of Chianti…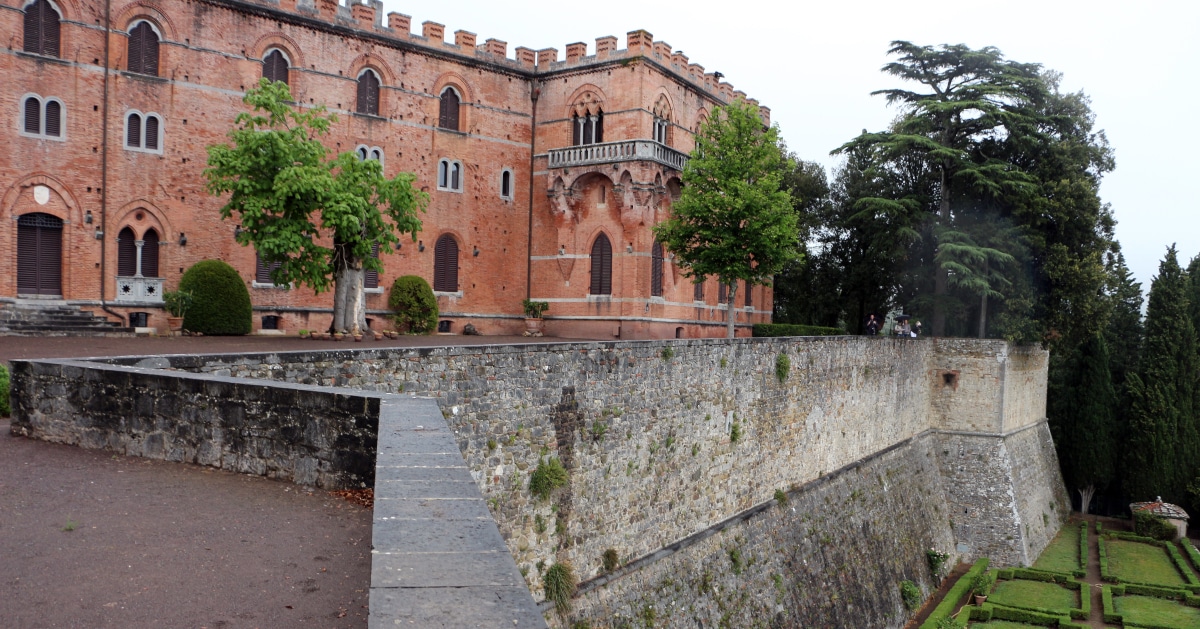 Brolio Castle Among thousands of colors and shades, soft hills, velvety valleys and thick woodsThe Brolio Castle belongs to the Ricasoli family since 1141. Over the centuries, it has suffered destruction in numerous battles of which it still bears the signs. The...