Ama Castle
A place that contains a revolutionary wine and treasures of contemporary art
Ama is a small village in the hills of historic Chianti, where vineyards alternate with olive groves and woods. A beautiful place with great wine-growing traditions. In 1982, the technical management of the company was entrusted to Marco Pallanti, a young agronomist, who in a few years became one of the most respected Tuscan oenologists.
The complex of Castello di Ama is made up of several aggregated buildings that, although they arose in different eras, have in common the use of stone as a building material. The village, with its houses of medieval origin, develops along the axis of the main street, almost protected, at the two ends, by two villas.
The main villa, formerly Ricucci, is the only one that has preserved almost unchanged the original eighteenth-century characters, while completely renovated in vaguely neoclassical forms is Villa Pianigiani.
Of particular interest are the three small chapels, one dedicated to the Blessed Virgin of the Carmine, at Villa Pianigiani, the second, along the main street, dedicated to San Lorenzo and the third, dedicated to San Venazio, in the garden of Villa Riccucci.
The garden has boxwood hedges that create geometric flowerbeds and is enriched by a superb view of the Chianti countryside.
Since 2000, the project "Castello di Ama per l'Arte Contemporanea" or Art and Wine, together, was born to leave a trace of today in an ancient place.
Continue with the discovery of Chianti…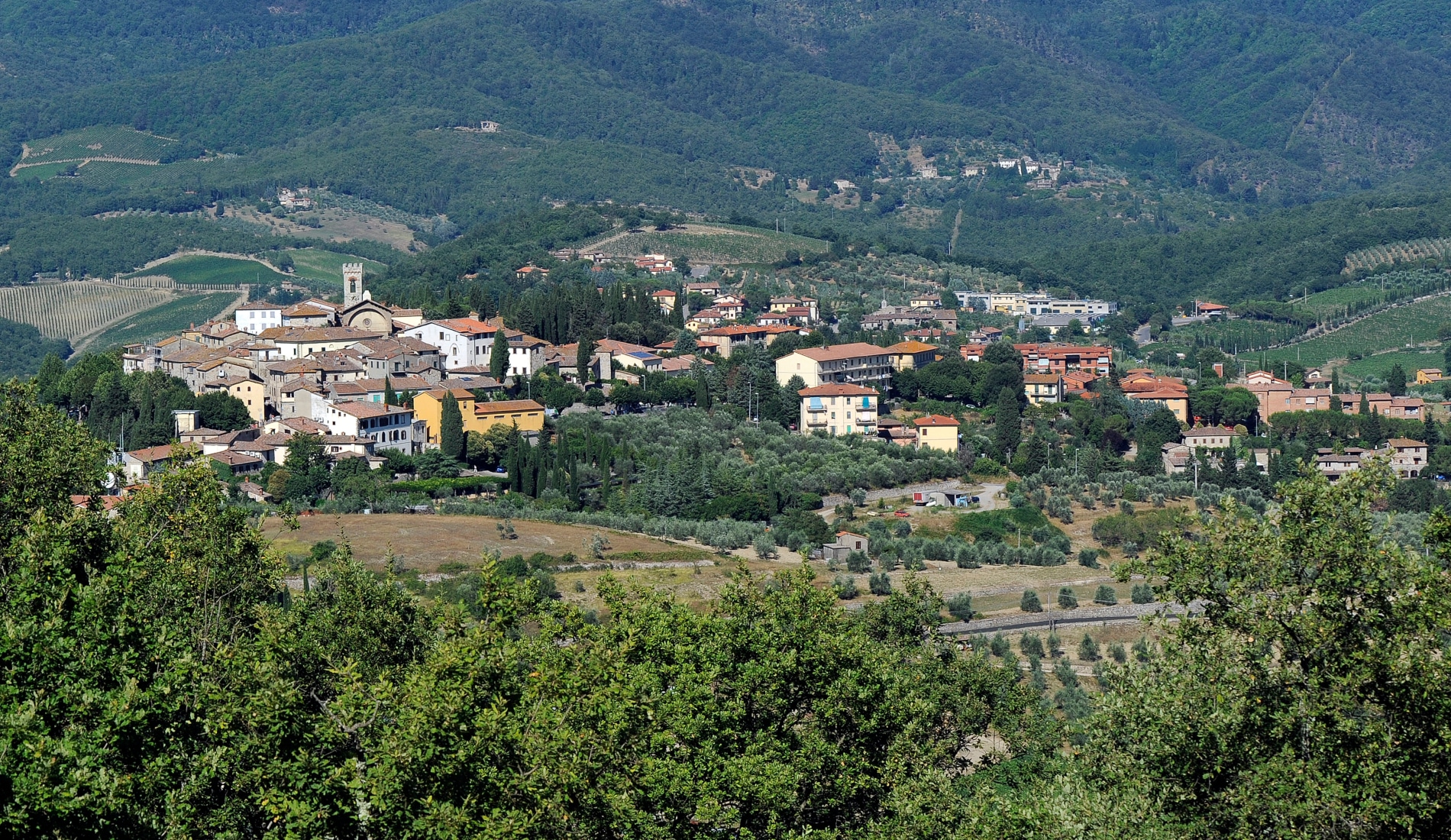 Radda in Chianti A place known for its evocative atmosphere and its marvelous landscapesRadda in Chianti is a spectacular medieval village enclosed by massive defensive walls, located on top of the hill that divides the valleys of Arbia and Pesa. To its typically...